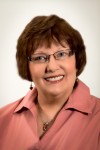 Enticing Business Stories that Get Great Results 
Are you an architectural firm, construction company or manufacturing business looking for:
An uber-informative white paper that doesn't read like a technical manual?
A case study or customer satisfaction paper that makes your company shine?
A feature article showcasing a high-visibility project for your company?
A contributed article that positions your company as an industry thought leader? 
That's where I can help.
I've worked with various companies like yours to meet their marketing and communication goals. I offer clients a variety of written materials, but crafting stellar results-producing case studies, white papers and feature articles is my passion.
Check out my samples by industry (Construction & Manufacturing and Other Industries) or by category (Case Studies & White Papers, Articles or Books).
If you like what you see and would like to know more, call me at 317.913.9693 or email me. I look forward to hearing how I can help you dig out from under those writing jobs. Cheers!